The Stop Stockouts Project (SSP) is a consortium of six civil society organisations dedicated to assisting the thousands of people whose lives are threatened by the chronic shortages of essential medicines and children's vaccines in South Africa. The project was established in 2013, following the Mthatha depot crisis in the Eastern Cape in 2013.
The project was initiated by Section 27, Médecins Sans Frontières (MSF), the Rural Health Advocacy Project (RHAP), Rural Health Doctors Association of Southern Africa (RuDASA), the Southern African HIV Clinician Society and the Treatment Action Campaign (TAC) who recognised that monitoring drug stockouts and shortages of essential medicines in primary health care facilities was a national priority.
Consortium members provide expert advice, technical support and advocacy to reduce stockouts across the country through community engagement, a case management database (hotline reporting and hot spotting) and a telephonic survey to review the state of healthcare and medicine stockouts in national health facilities in district and sub-district hospital and clinics.
Our approach
SSP monitors the availability of all essential primary health care (PHC) medicines and children's vaccines through:
Voice: Implement capacity building and community engagement activities and training with community structures and health care workers to build an understanding of the impact of stockouts. Health care workers and community members are encouraged to report stockouts through the SSP hotline.
Case management database: All reports of drug stockouts or shortages are added to the case management database, allowing SSP to track which provinces, districts and sub-districts are experiencing stockouts of which drugs.
Annual survey: Conduct an annual telephonic survey of public health facilities across all nine provinces to monitor stockouts and shortages. The survey provides insight into the root causes of stockouts, changes to a treatment regimen, patients being turned away from their clinic and referred elsewhere and/or being given an insufficient supply of medication. SSP escalates this information to the National Department of Health, provincial structures and other stakeholders to strengthen supply chain management systems of PHC medicines and maximise access to health services.
Learn more about SSP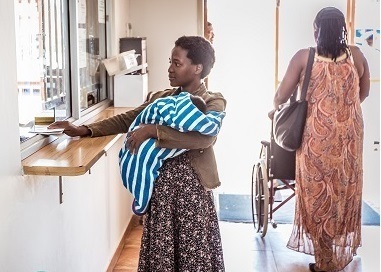 ---
---